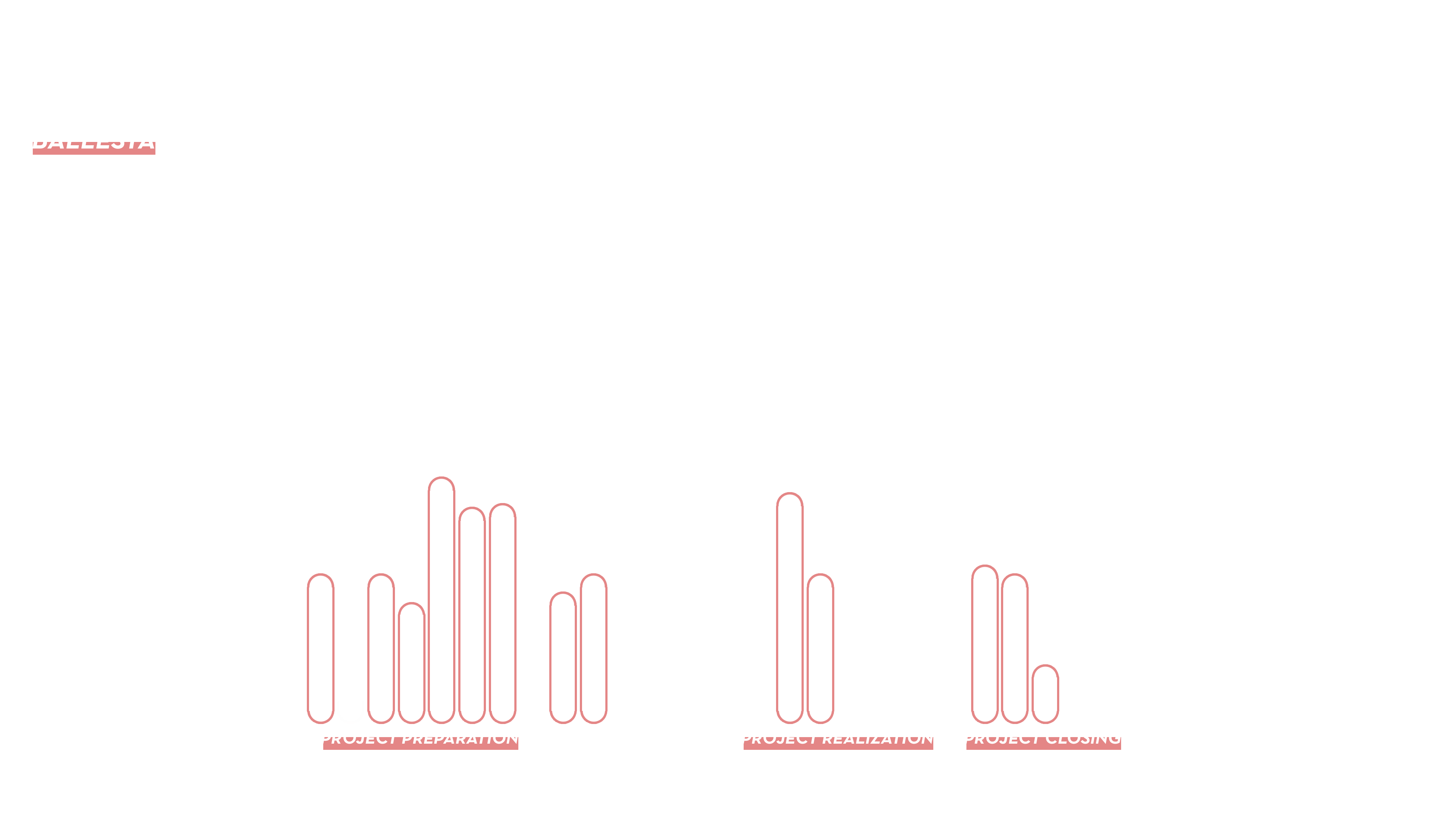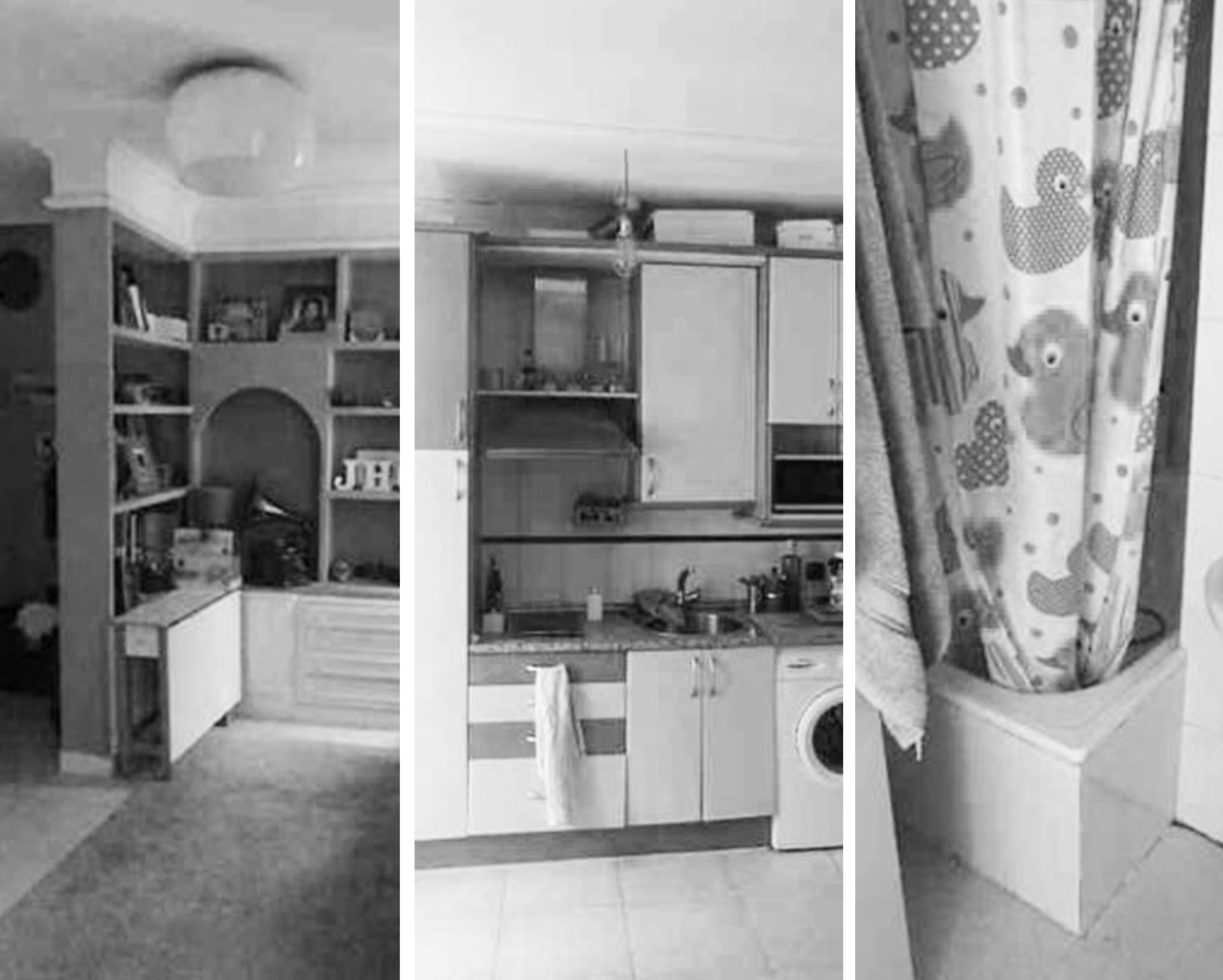 Integral housing reform in the very heart of Madrid. This small flat next to La Gran Vía sought to make the most of the space for a use adapted to the contemporary, while it pursued to achieve the recovery of the noble materials with which it was originally built.
| | |
| --- | --- |
| Project Management | Arquid |
| Interior Design | Arquid & Olga Quintana |
| Flooring | Detarima |
| Finishes | Peña |
| Kitchen | Care |
| Photography | G Estudios Multimedia |
Ballesta is a home in the most changing sense of the word. A living home that mutates in order to accommodate the needs of the host and that opens on its most historic façade to receive the maximum natural light from the southeast.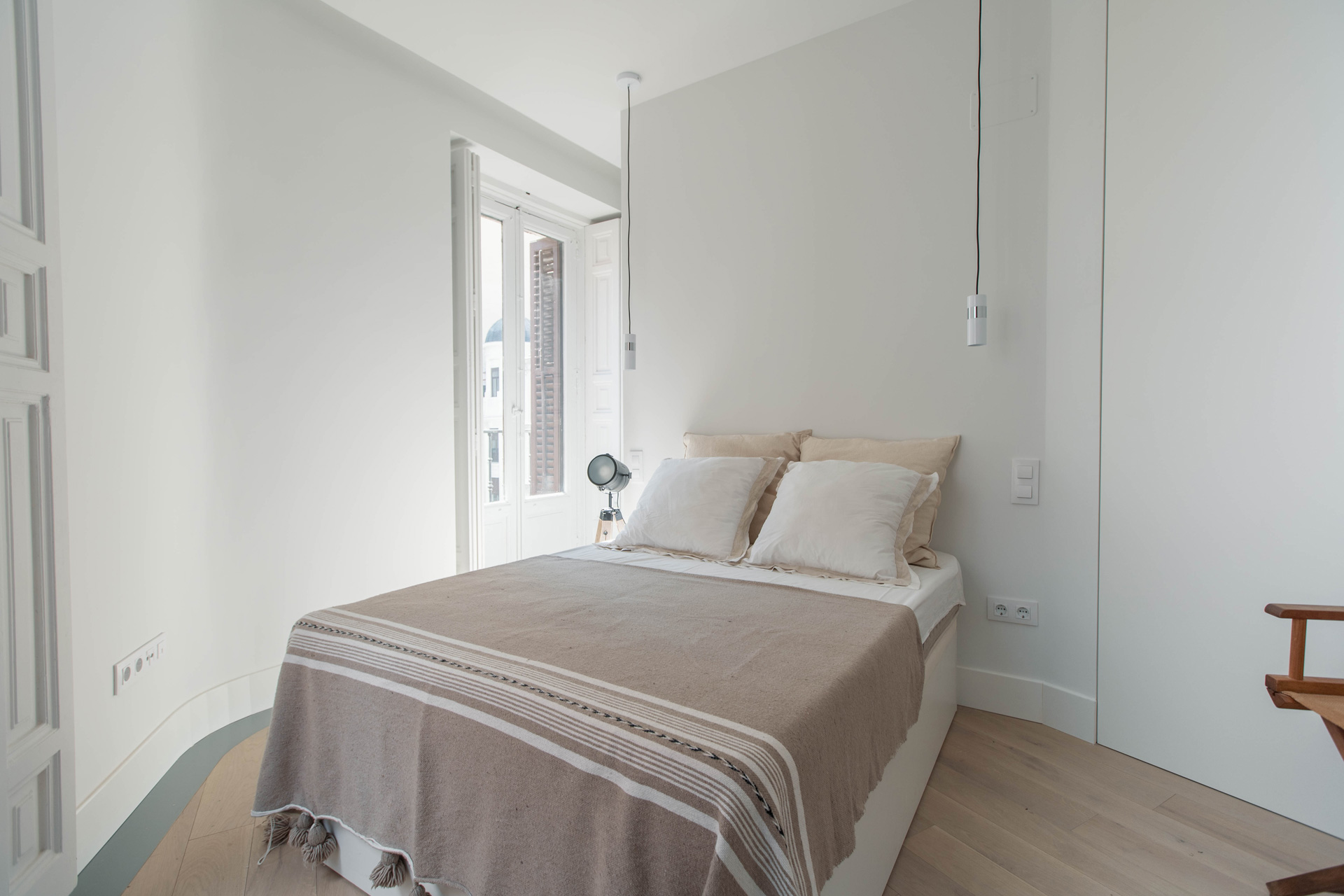 Two main spaces, corresponding to day and night uses, are articulated and differentiated thanks to a piece of furniture that orders and hierarchizes the house. This piece of furniture, a kind of utilitarian game of tangram, collects the different pieces that will provide the served space with everything it needs. Two fixed and necessary pieces, bathroom and kitchen, serve as support for the rest of the house by attaching to the blind front.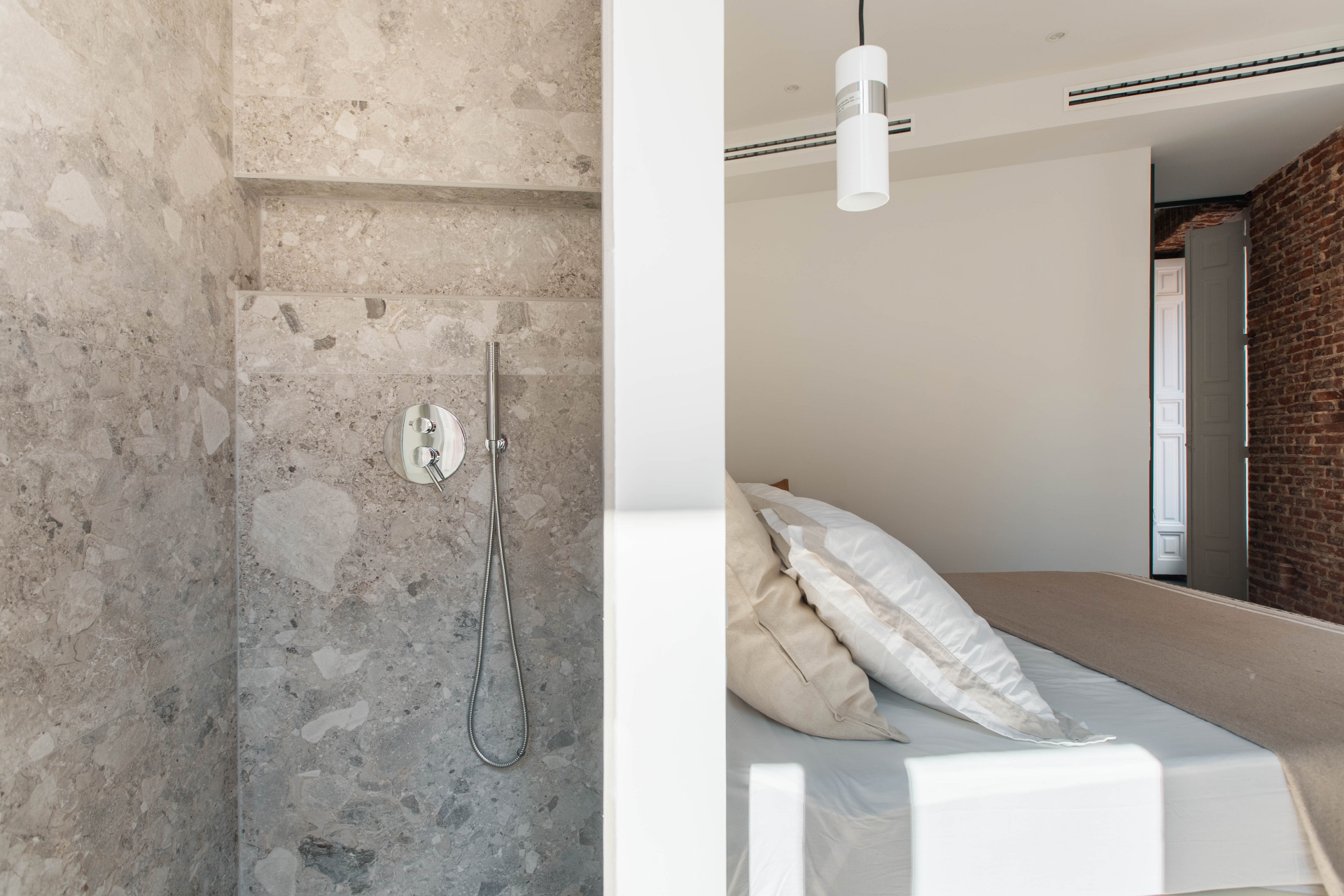 In this way, and giving the rest of the house a total diaphanous nature, the activities carried out in the rest of the house will interact with the furniture.
Pulling, pushing, sliding, turning, switching, lifting, become agile and daily activities through which this domestic tangram makes life in a small house in the center an agile, comfortable, spacious, and above all cozy life.
In short, the house is developed between recovered bricks in a façade from a bygone era, through which carpentry painted in white the light sweeps a continuous oak floor throughout the house.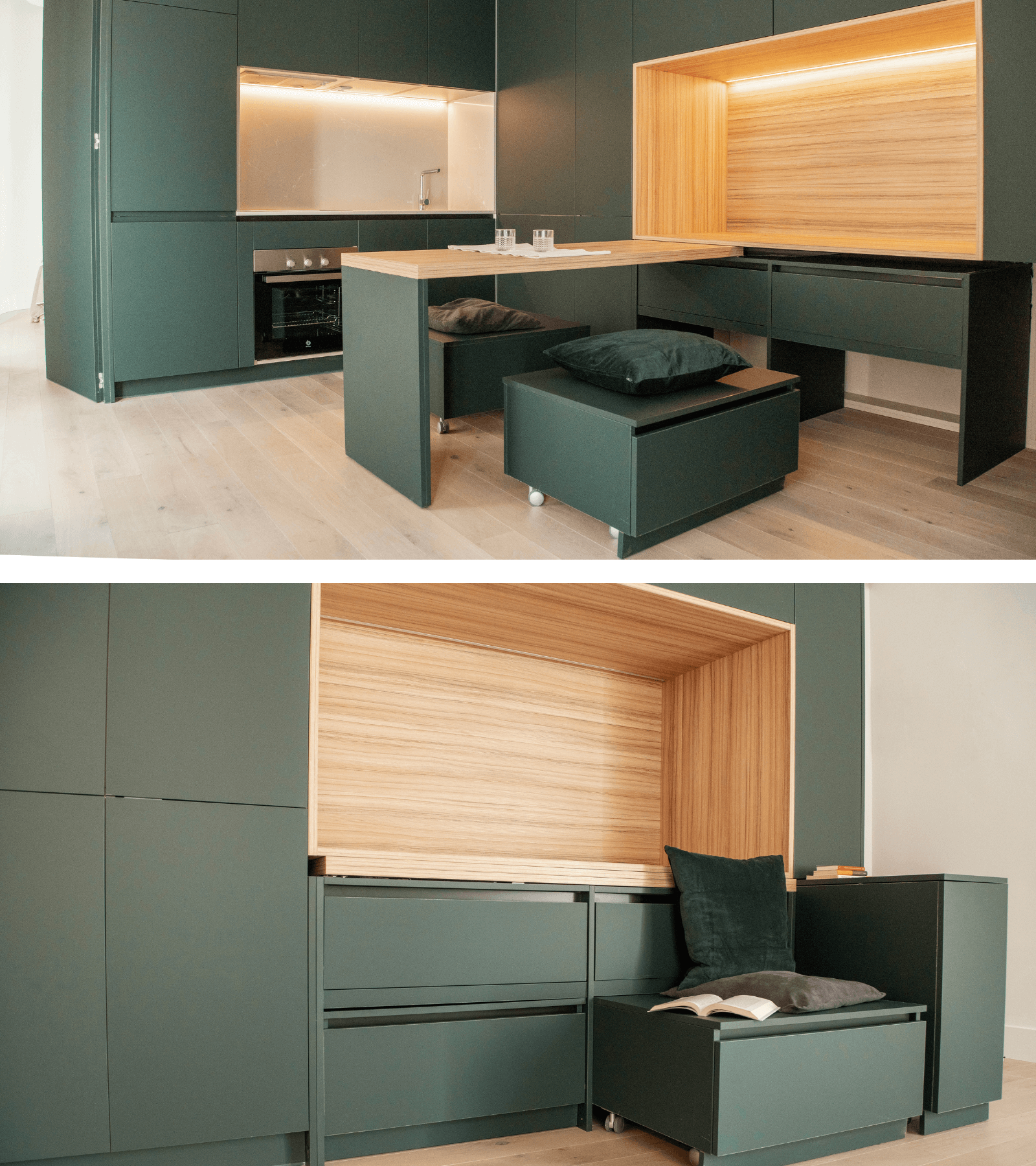 For better maintenance, as well as to facilitate the coexistence between the materials, a strip of epoxy runs along the perimeter of the façade to end up forming the shower flooring itself. Shower that, completely open to the south balcony, is finished in a large-format light porcelain stoneware, in order to collect as much light as possible.
The kitchen and living room furniture has a melamine front in greenish tones, in which there are two openings. Both openings, kitchen and living room, show a finish according to the intended use: respectively, ceramic and wood.