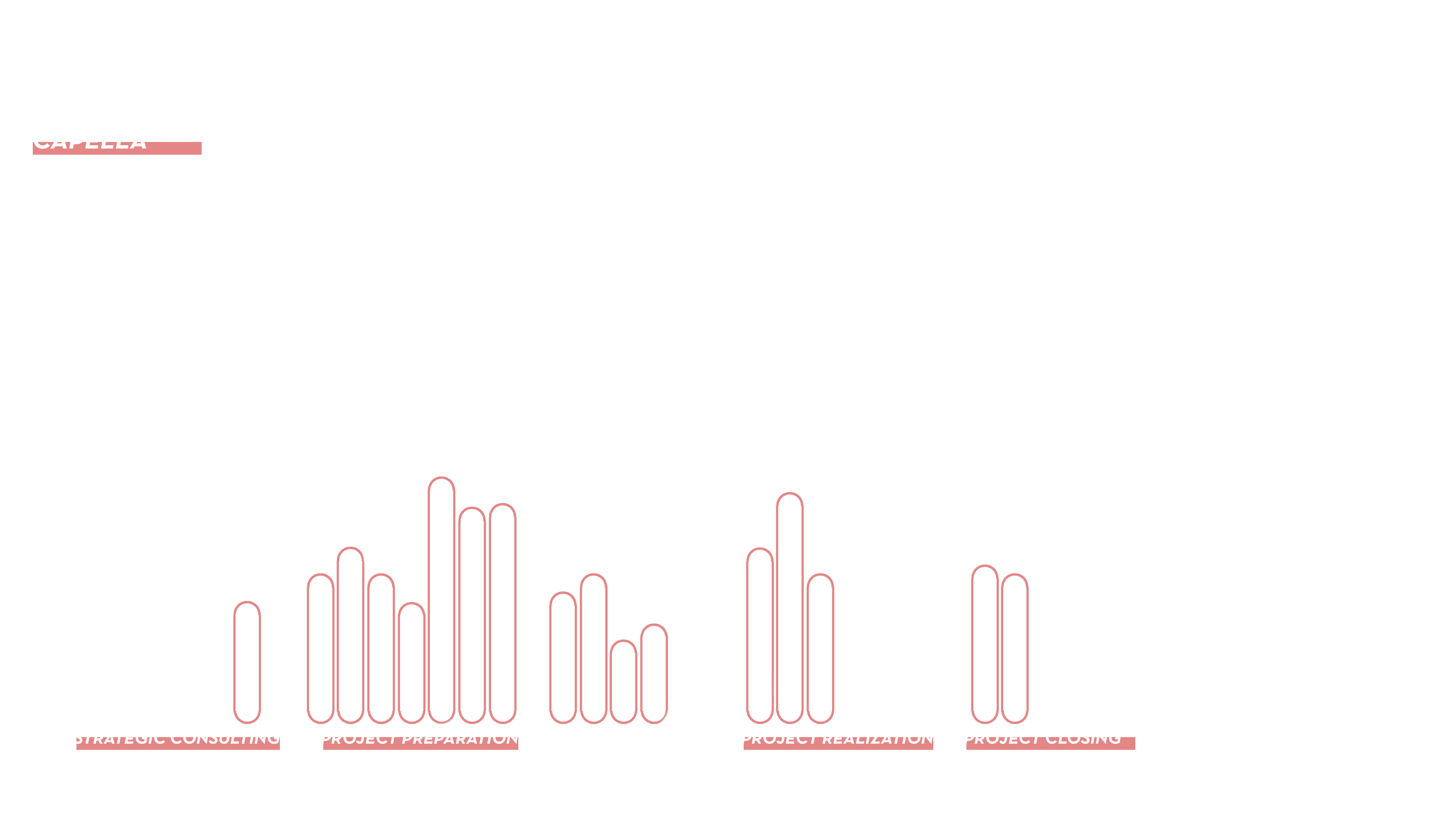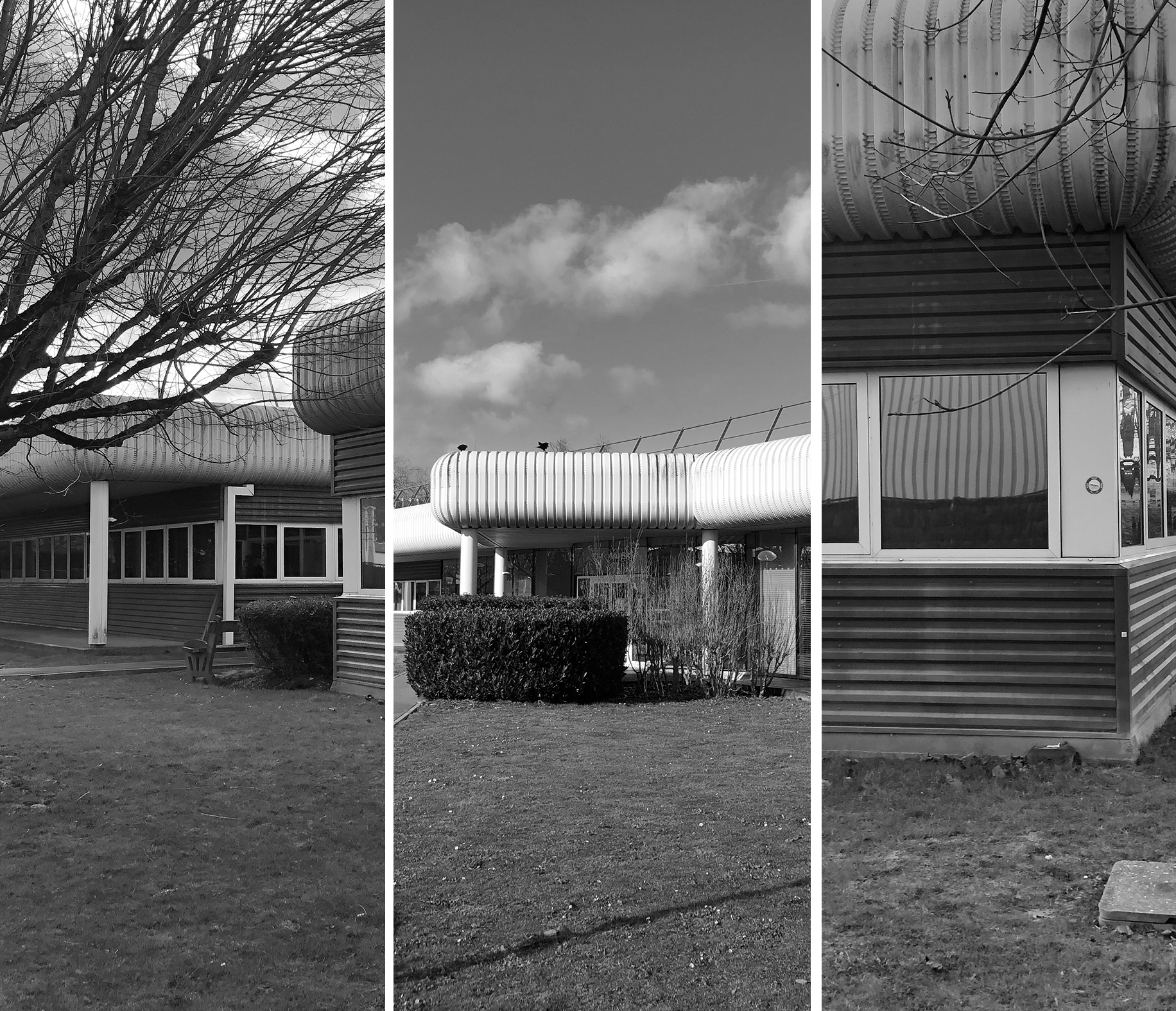 For the project of new offices attached to the laboratories, a new arrangement scheme was required that would completely reform the previous state.
A space that housed both a laboratory nucleus and an surrounding of working neighborhoods. A brand new relational cell where clusters, agglomerations, work correlations where nobody has their place, but understands the space based on their needs.

| | |
| --- | --- |
| Client | Confidential |
| Project Management | IPS France |
| Architecture and Interior Design | Arquid |
The program's own needs to house 241 workstations, a cafeteria and relaxation areas, have always gone hand in hand with flexibility, respecting the identity of the client and its strategic priorities around innovation and efficiency.
A change is sought in the way they work, promoting collaboration and freedom of their workers.
Investing in your workers is investing in innovation.
The metabolic nature of the project is cut off at the ends of the plant when it runs into a transparent but rectangular membrane.
This antagonistic geometry to that of the previous hard nucleus of laboratories highlights it, and it is also enhanced with a second resounding cut to generate the social patio that divides two different areas north-south.
An exercise in juxtaposition in front of the first cornerstone: the nucleus of laboratories; reminding us that stem cells, like life itself, function in a continuous dichotomy between the technical and the relaxed, between praxis and poiesis. And that both are merged under the same roof.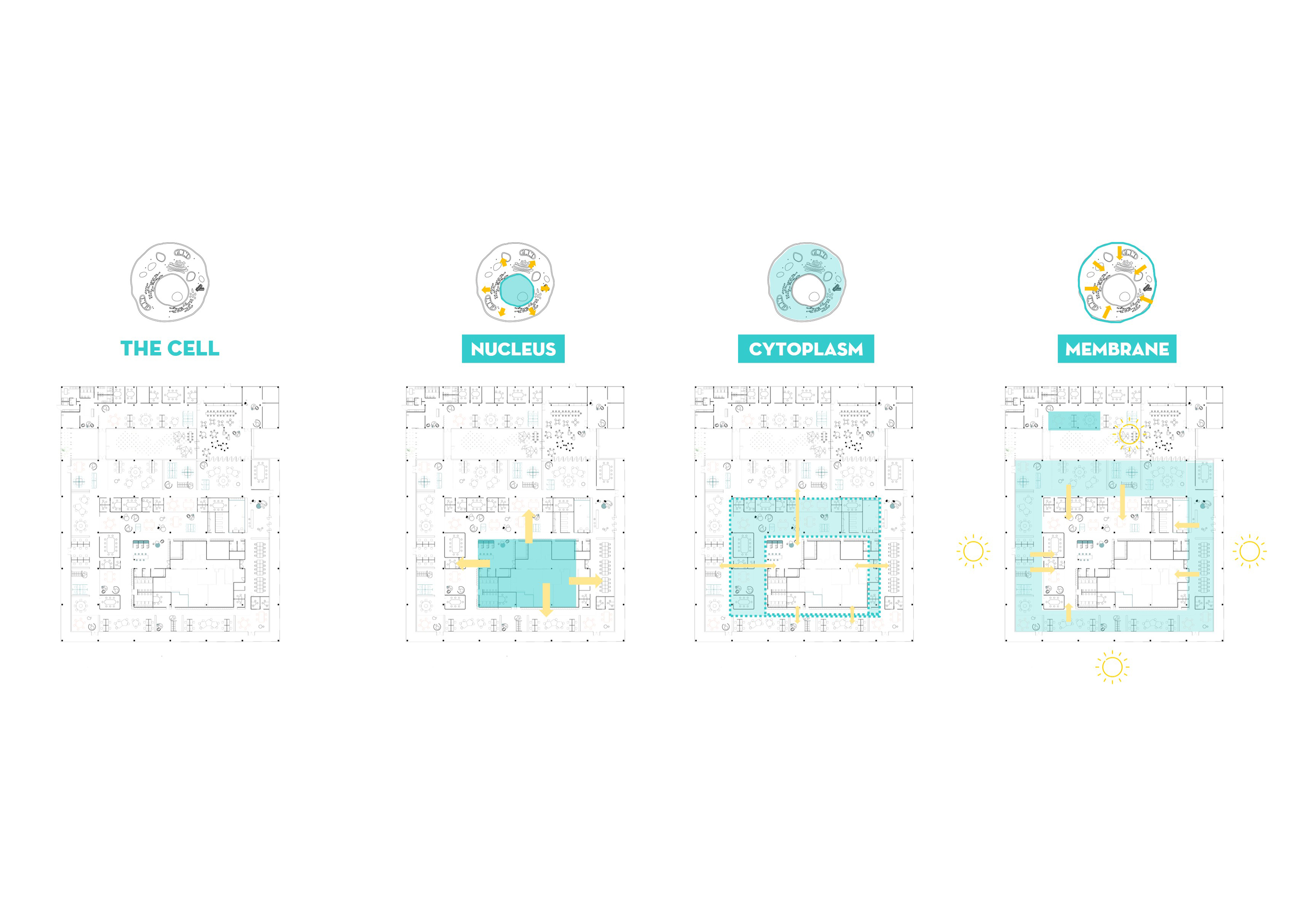 The result, simple: A flat, thin, perforated roof that appears to levitate. A roof that goes down to close those spaces that require your help in order to mutate into specific facilities, and that opens at those points that request natural light.
Around a central nucleus of laboratories, the cover goes down to contact the ground generating different strategies, providing this area between the nucleus and the membrane (so called cytoplasm) with those technical capsules specific to the uses of collaborative work, meetings , calls and exposures.
In the interstices of them the open collaboration spaces are housed, which the roof gently illuminates with natural light through oculi and whose furniture seems to match the nature of the program capsules.