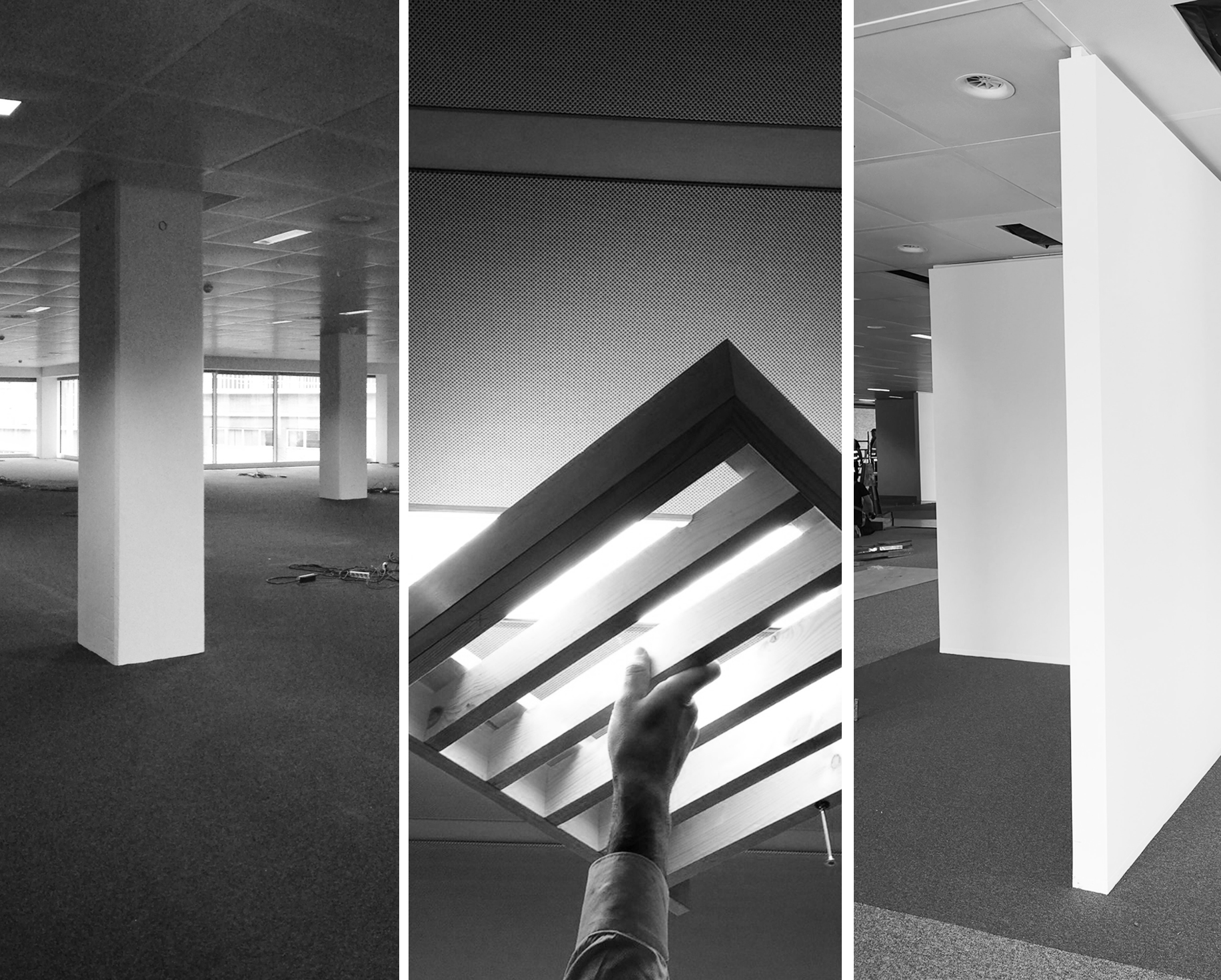 Design and execution of new offices and showroom for Dow in Antwerp. This new space might be located in an empty floor of an existing offices building with a traditional structure, which was to be kept, but without letting this impact the project from getting an unique character.
| | |
| --- | --- |
| Client | DOW |
| Project Management | IPS Belgium |
| Architecture and Interior Design | Arquid |
| Finishes | Group Jansen |
| Furniture and Lighting | Bolia & Steelcase |
| Photography | Yannick Milpas |
The aim of the project was to promote a collaborative atmosphere that could communicate the values of the company. Meeting rooms, open work spaces and the integrated furniture were designed so people could work together. The arena, located right in the centre of the space, settles as the project heart and as the main sample of the democratic architecture provided by the company.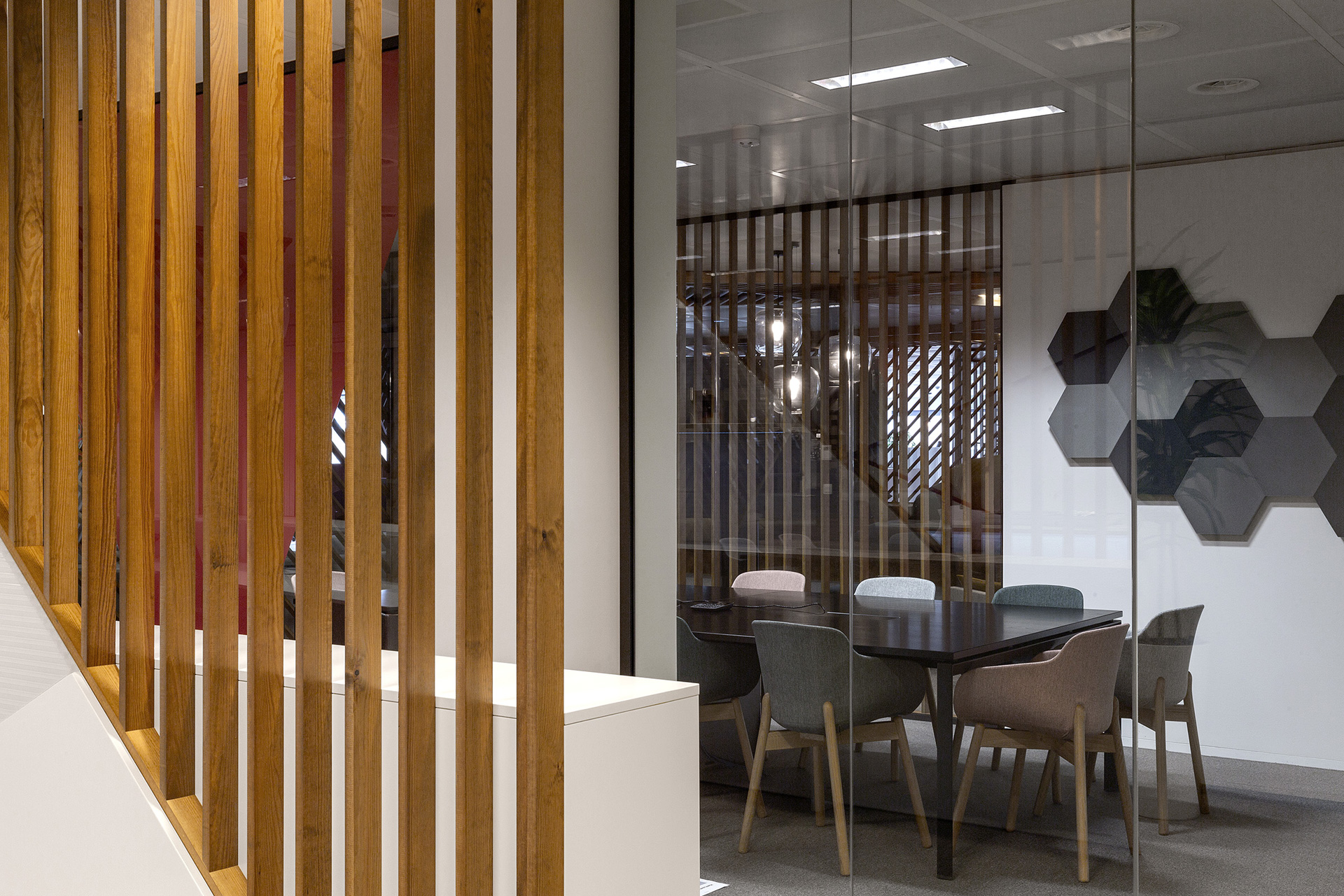 Based on Dow's diamond logo, the wooden ceiling and lattice, as well as the floor and glass vynils were shaped into triangles, which are combined and connected around the whole project.
All these elements create a path that leads to the common spaces, at the same time that enhaces the views of the park near the building. The vertical lattice provides as well each room with the privacy needed. The overlap of these shapes, materials and colors, used as the project tools, allowed to provide each room the necessary privacy.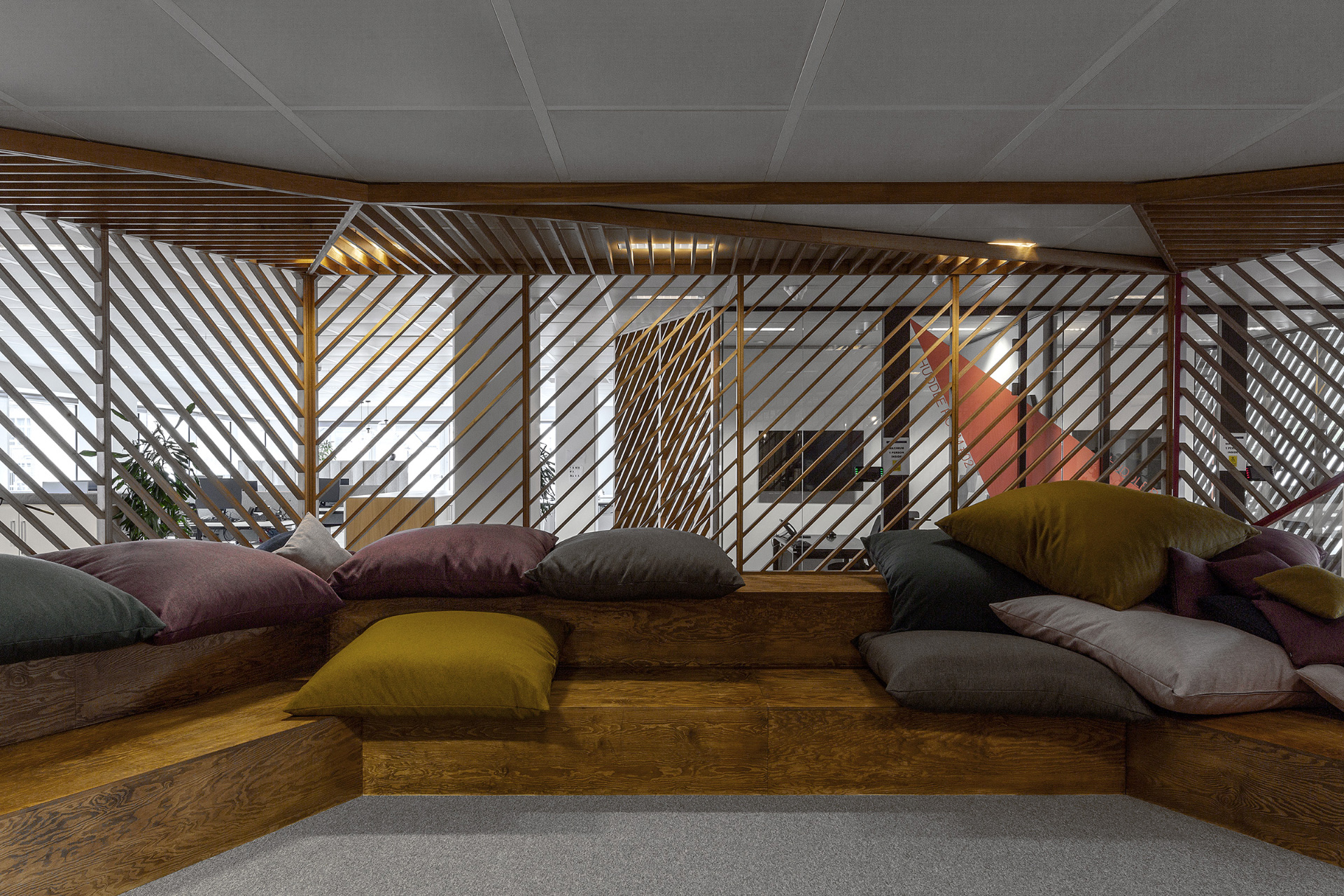 All furniture, lights and painting details were carefully choosen to complete the athmosphere in the most confortable way for the workers and visitors. The glass vynils, the floor ones, and the painting details on walls and lattice were done in the very same red of the company's branding image. In addition, they were strategically placed on the different spots of the visitors path.