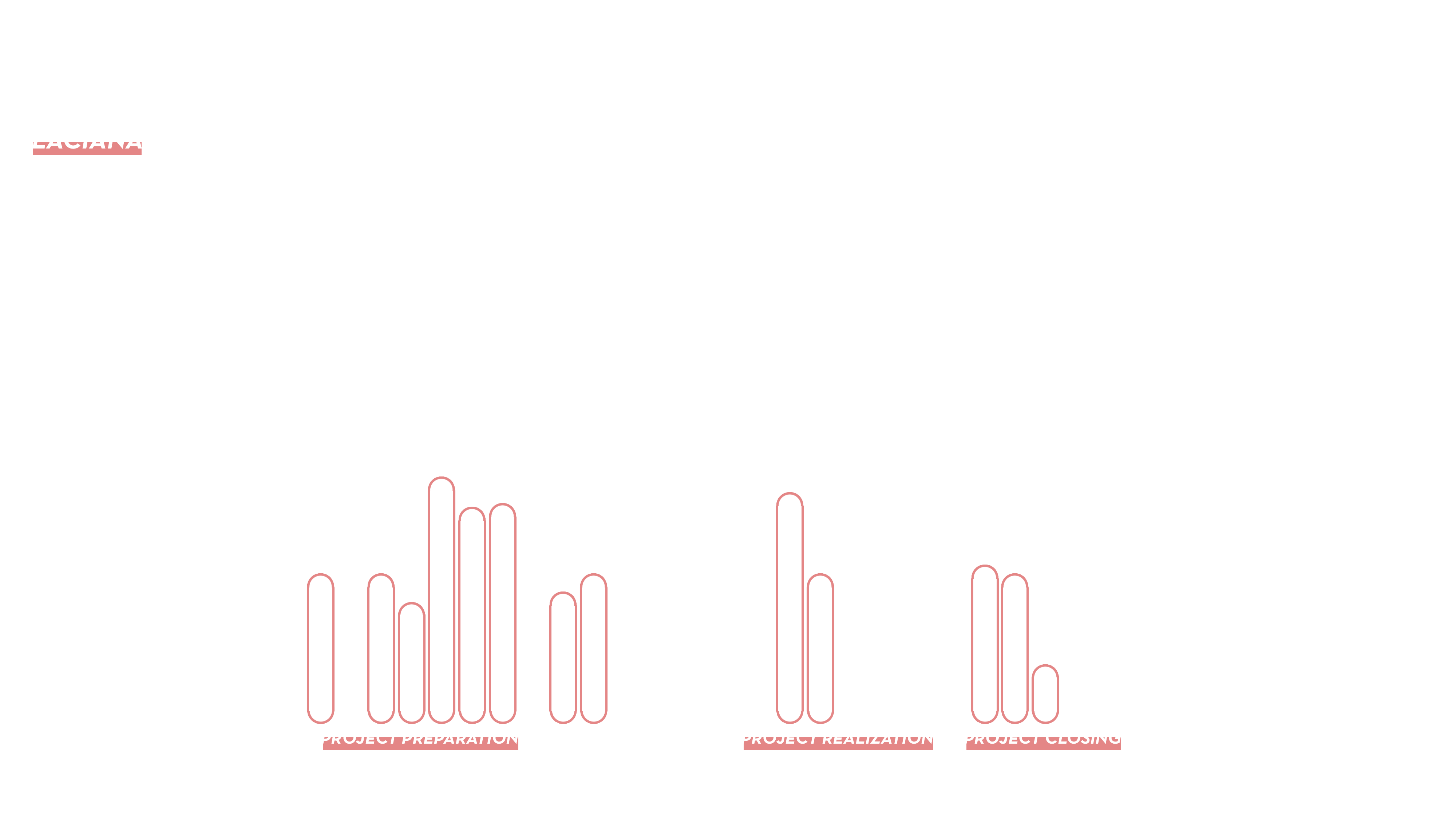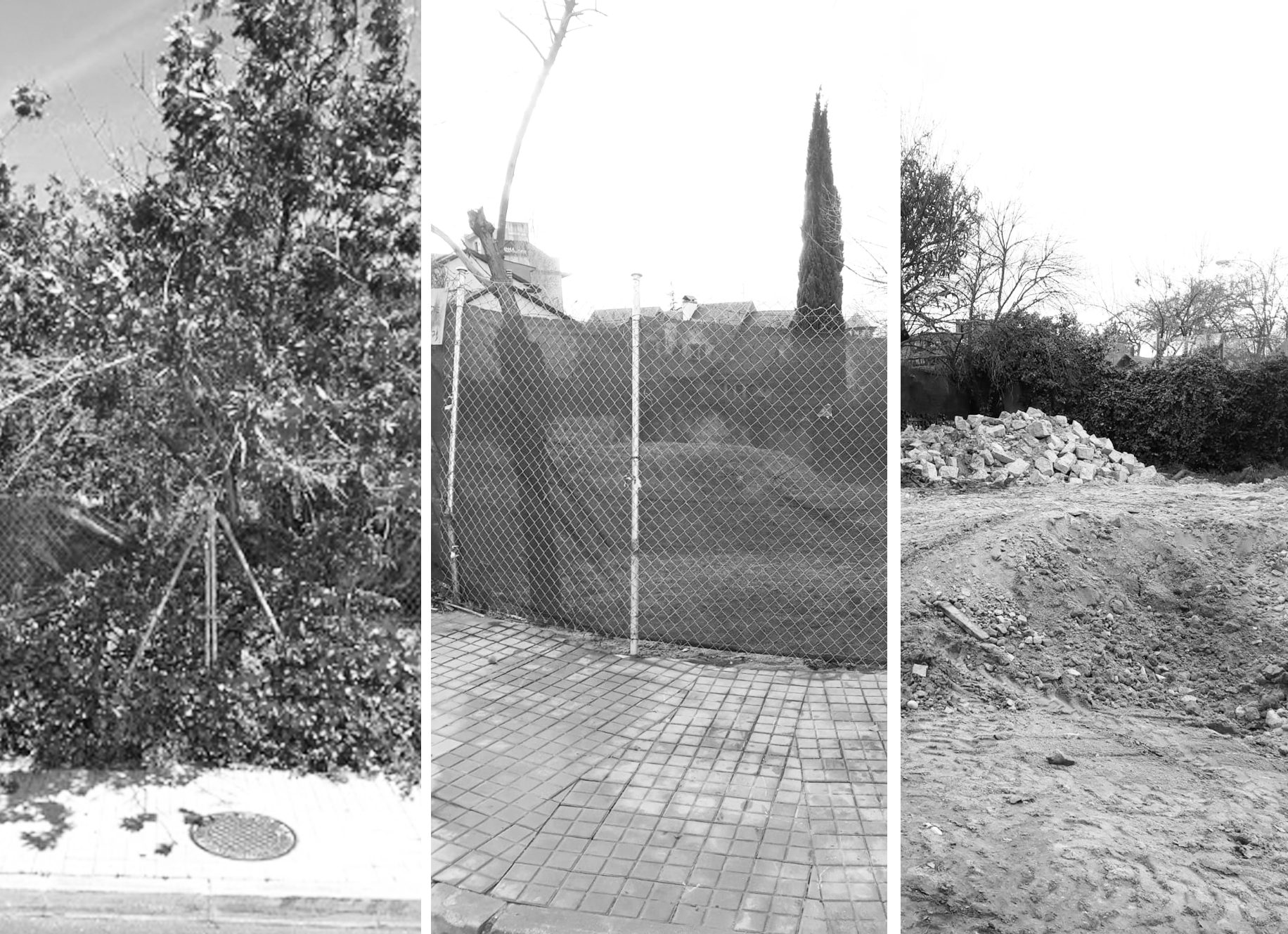 Laciana House is a single-family house project located in the north of Madrid. The client wanted to develop an ambitious project based on achieving greater privacy and protection from the outside, almost like a bunker's, but without losing the views and enjoyment that his own garden could offer.
| | |
| --- | --- |
| Project Management | Arquid |
| Architecture and interior Design | Arquid |
| Furniture | Ondarreta & Akaba |
| Landscape | Sefer |
| Vynils | Vysualsign |
During the project preparation, an extensive study of materials and facade compositions was carried out to get a house with a contemporary appearance, yet warm, where the openings that lead to the outer perimeter could provide light without losing privacy. Therefore, many different dimensions and second skins were tested.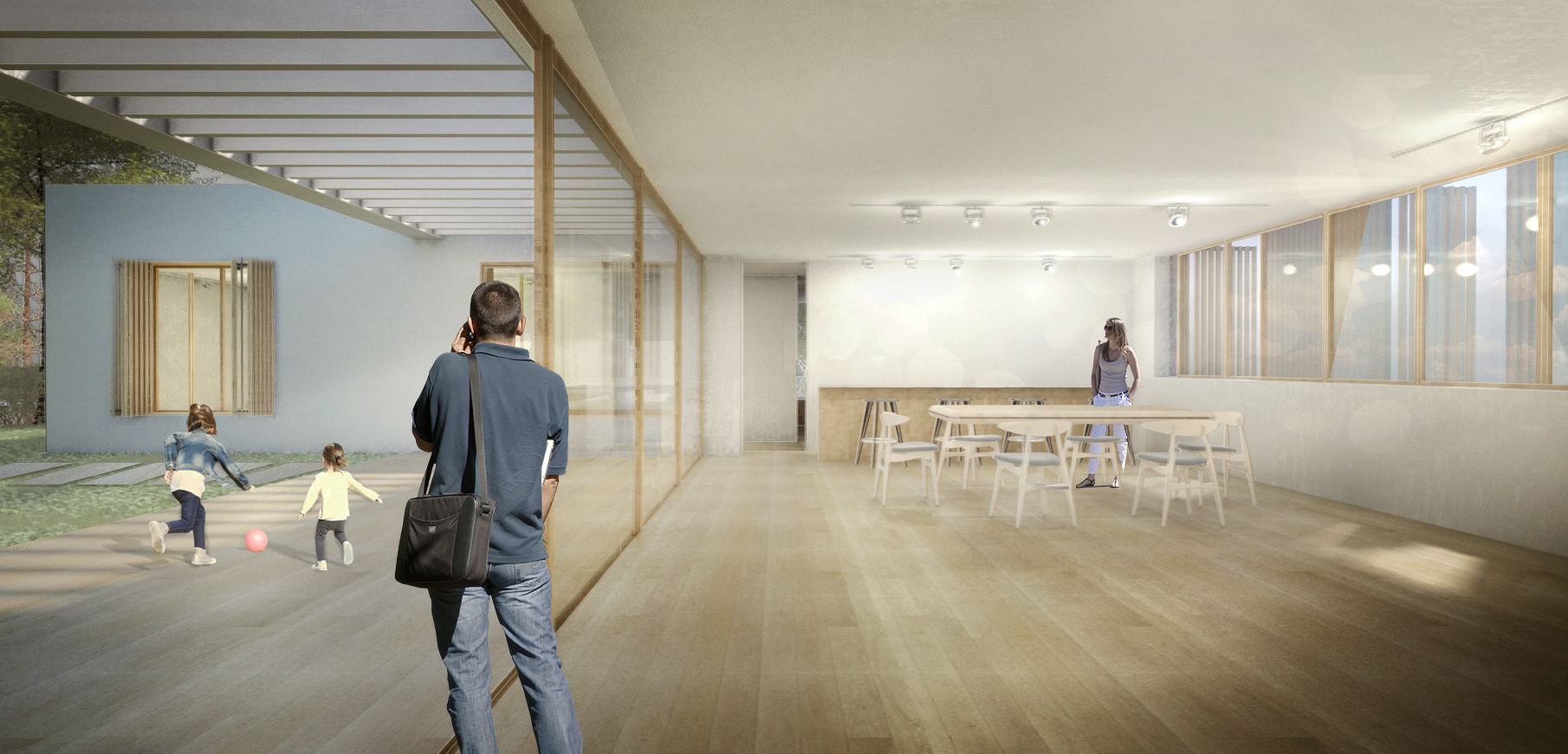 An L-shaped plan was established as the best geometry for the house, which allowed creating a closed perimeter towards the outside while opening up and embracing the garden on the inside. Given the topography of the plot, a structural proposal was made based on load-bearing walls that work as two main legs and that allow to overcome the difference in heights and have greater flexibility in the central space.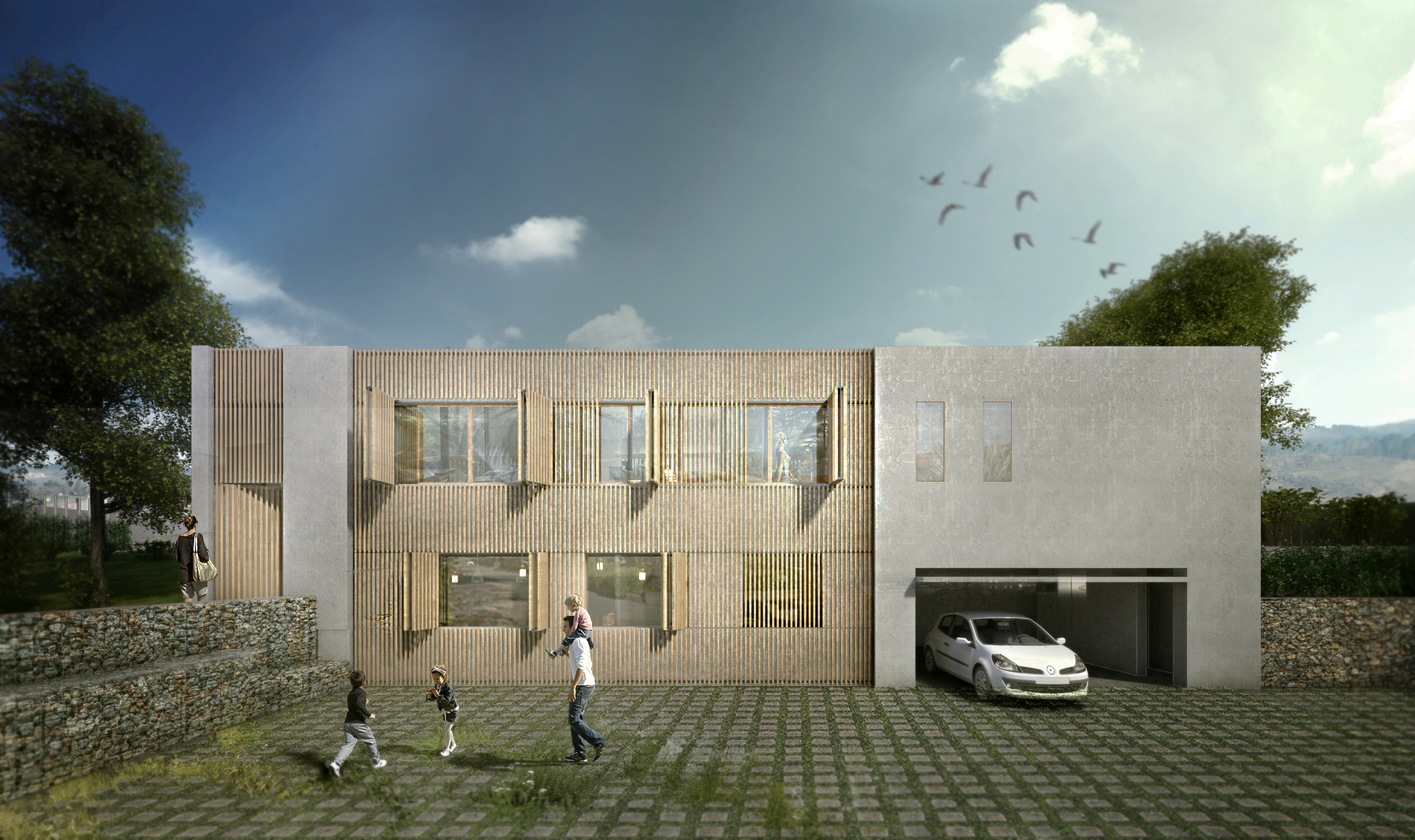 This main flexible space has then the permeability and connection between the interior-exterior that was chased. This strategy allows as well the land to accommodate both plants without needing to grow excessively in height and in addition, facilitating the road access.
Finally, the materials chosen were cast in place concrete -as the predominant base of the façade, thus showing the structural sincerity of the building- and the wood, in lattice shape, functioning as a second skin of that central space, and which filters the light with different densities depending on the orientation of the plot. This lattice also hides the openings of the façade facing the street when needed thanks to its folding-sliding system.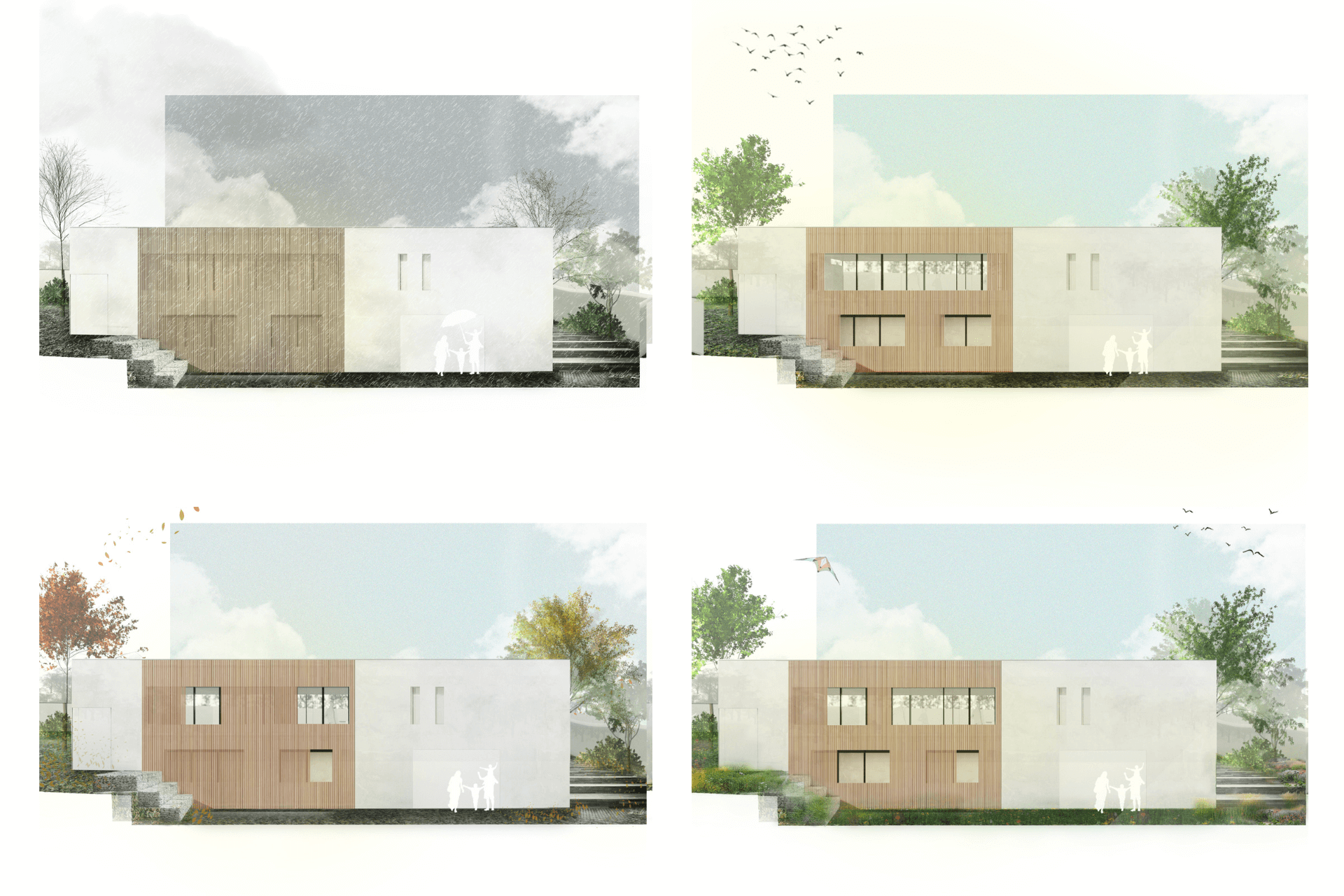 This combination of materials, which allows the game combining the different densities of the wood lattice, manages to give fluidity to the space and incorporate the garden as an extension of the house, so the boundary between the outside and the inside is completely diluted.