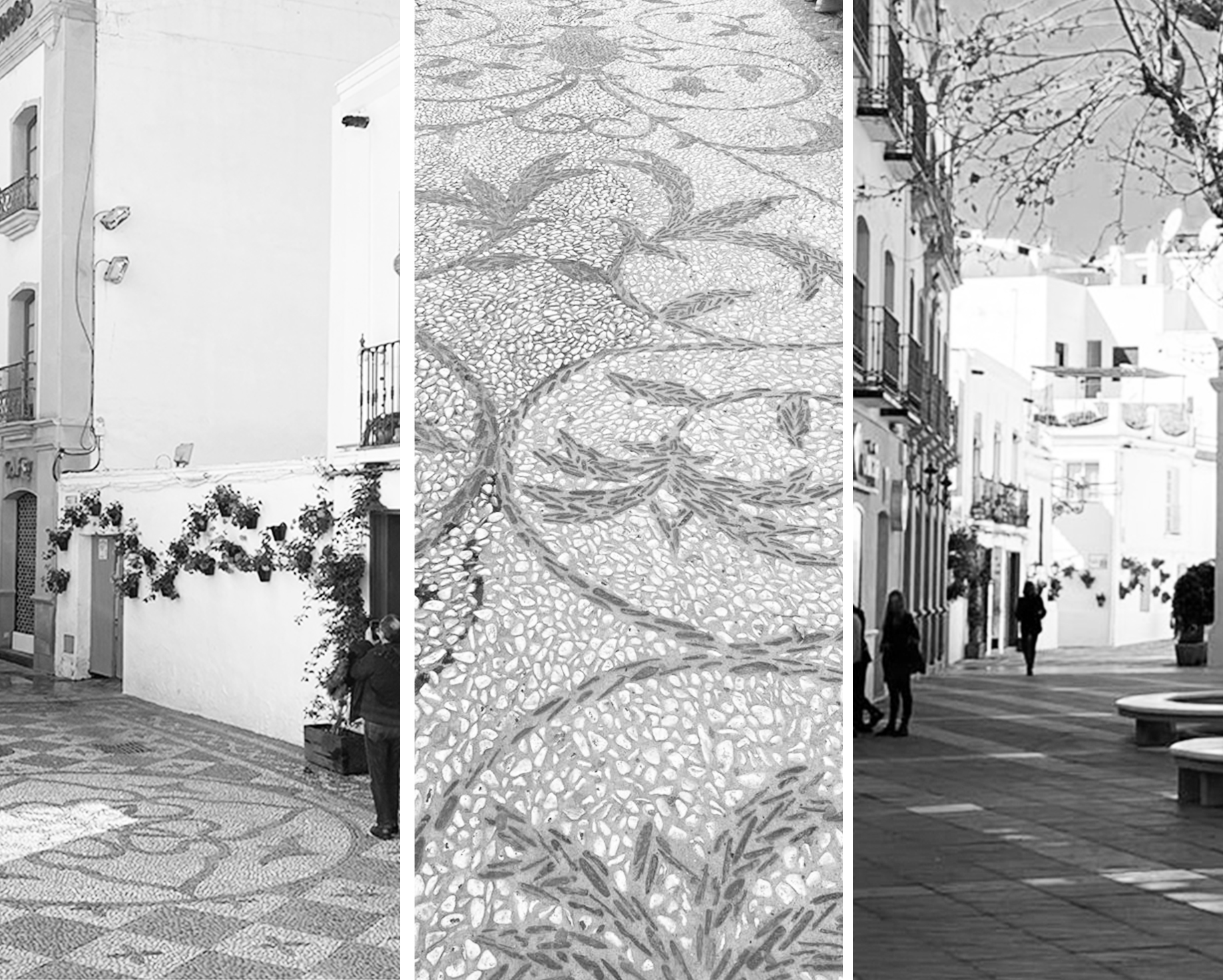 This proposal is an investigation of the contemporary uses of a library, rethinking spaces considering their necessary flexibility in order to future developments. The connection with the public space was also clue, conceived as part of the project itself and resolved through a vernacular and bioclimatic filter.
| | |
| --- | --- |
| Client | Nerja City Council |
| Concept | Arquid + Bian |
| Architecture and Interior Design | Arquid + Bian |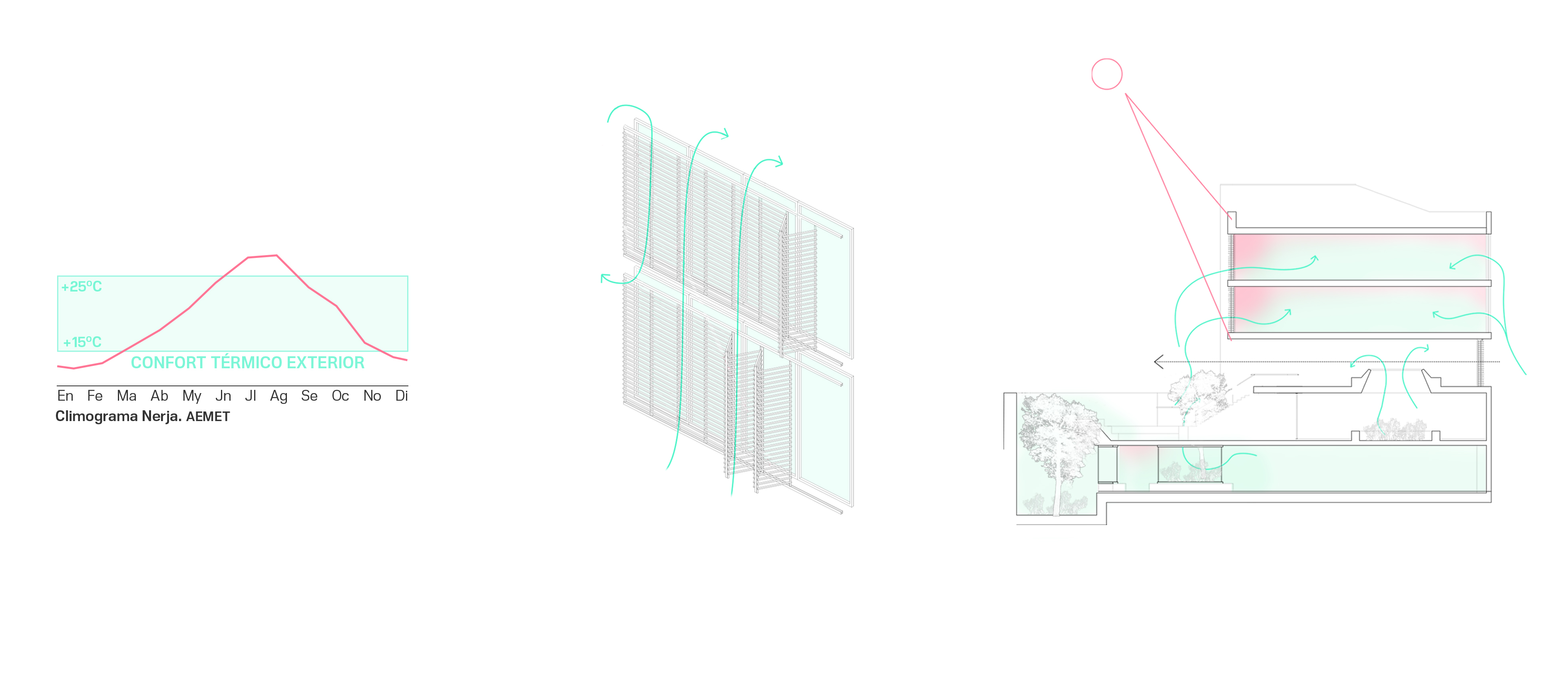 The metabolic nature of the project is cut off at the ends of the plant when it runs into a transparent but rectangular membrane.
This antagonistic geometry to that of the previous hard nucleus of laboratories highlights it, and it is also enhanced with a second resounding cut to generate the social patio that divides two different areas north-south.
An exercise in juxtaposition in front of the first cornerstone: the nucleus of laboratories; reminding us that stem cells, like life itself, function in a continuous dichotomy between the technical and the relaxed, between praxis and poiesis. And that both are merged under the same roof.
This proposal consist of an investigation into the contemporary uses of a library, its necessary flexibility in the face of future developments and its relationship with public space, conceived as part of it and through a vernacular filter.
This language is formed through the volume of the project: The new topography, an elevated box and a conciliatory core. The result shows the coexistence of the exterior spaces with the interiors, the private with the public spaces and the closed with the opened.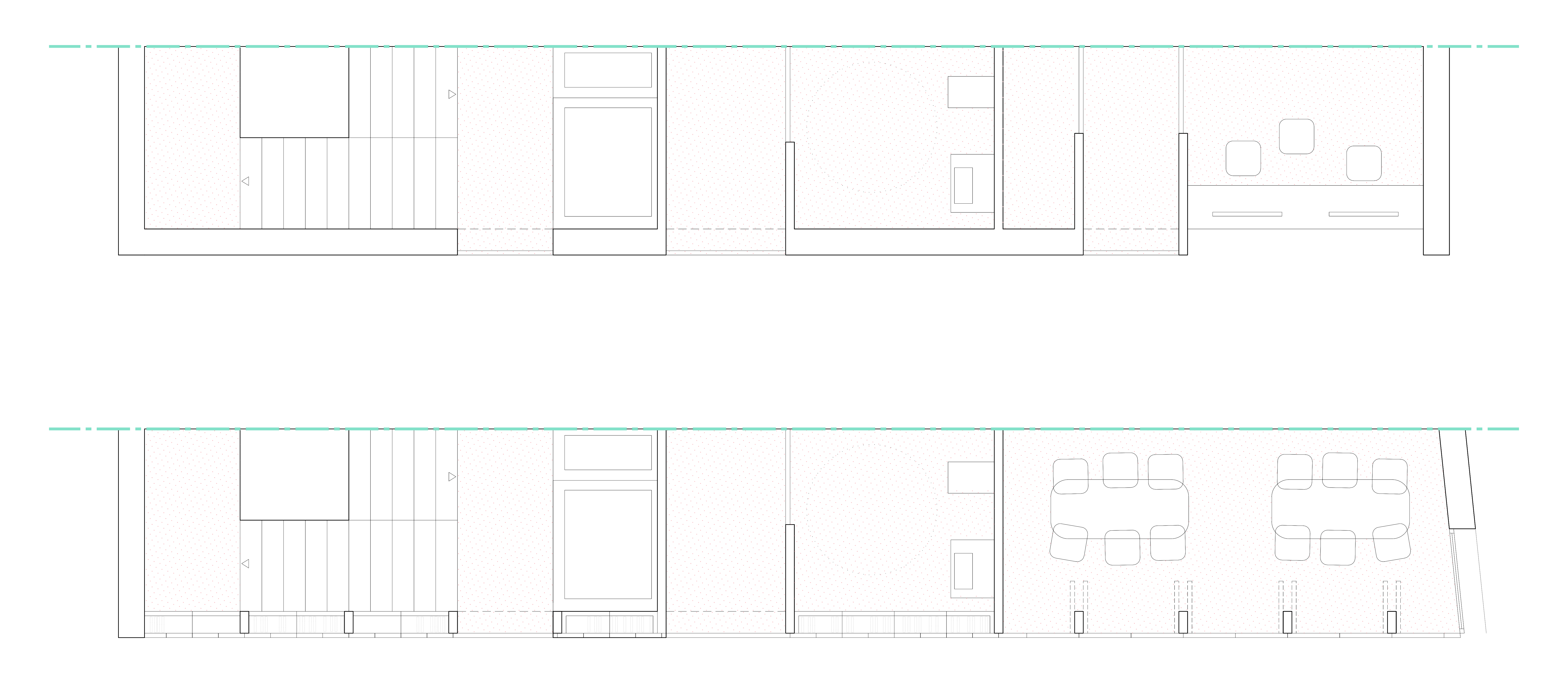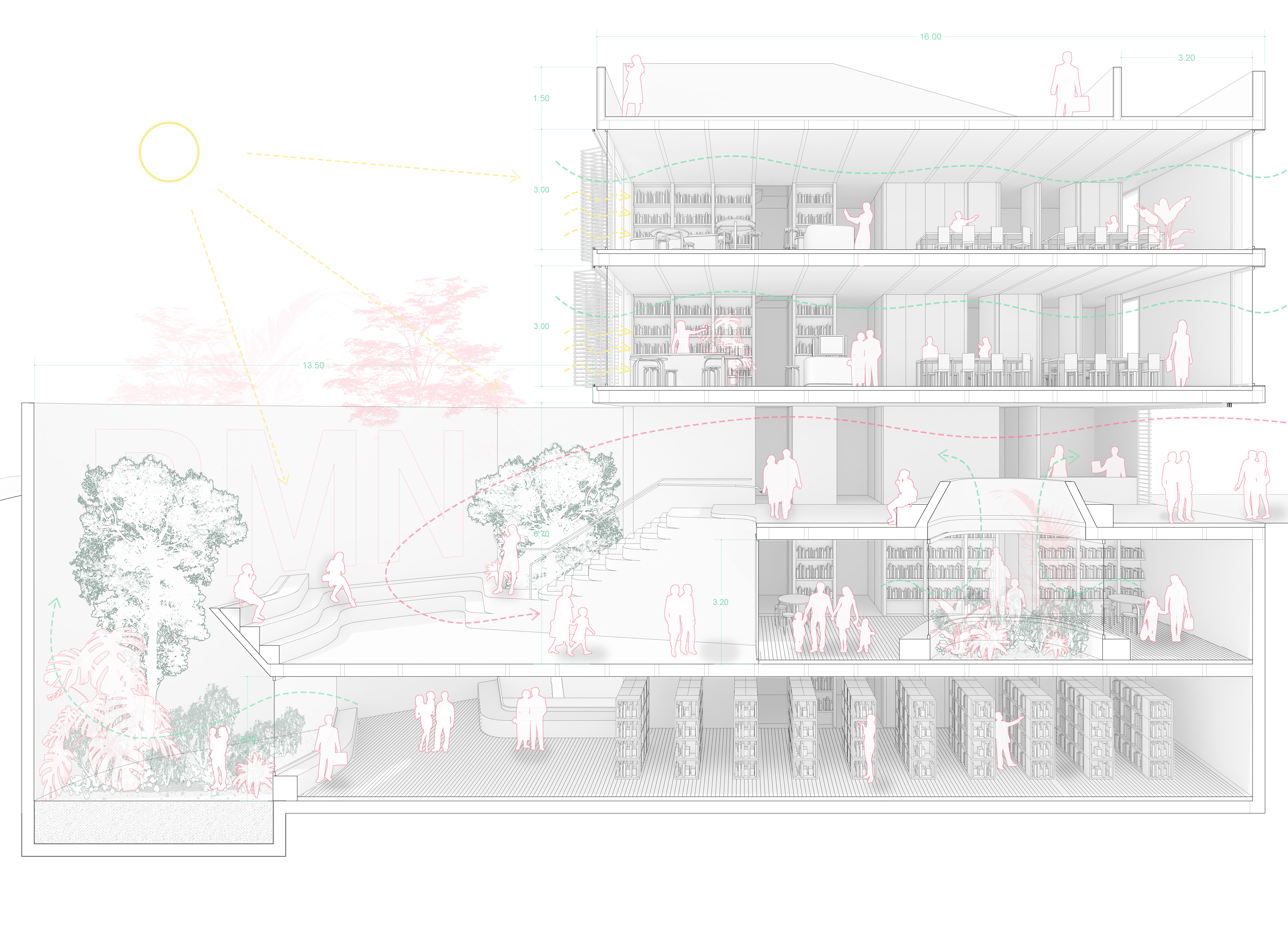 The project is resolved in two floors below ground, which house the uses with the least acoustic requirement and three above ground, which resolve the programs with greater concentration.
The core, distributed longitudinally along the eastern wall of the plot, frees up the rest of the floors and organizes each of its spaces without intermediate divisions.