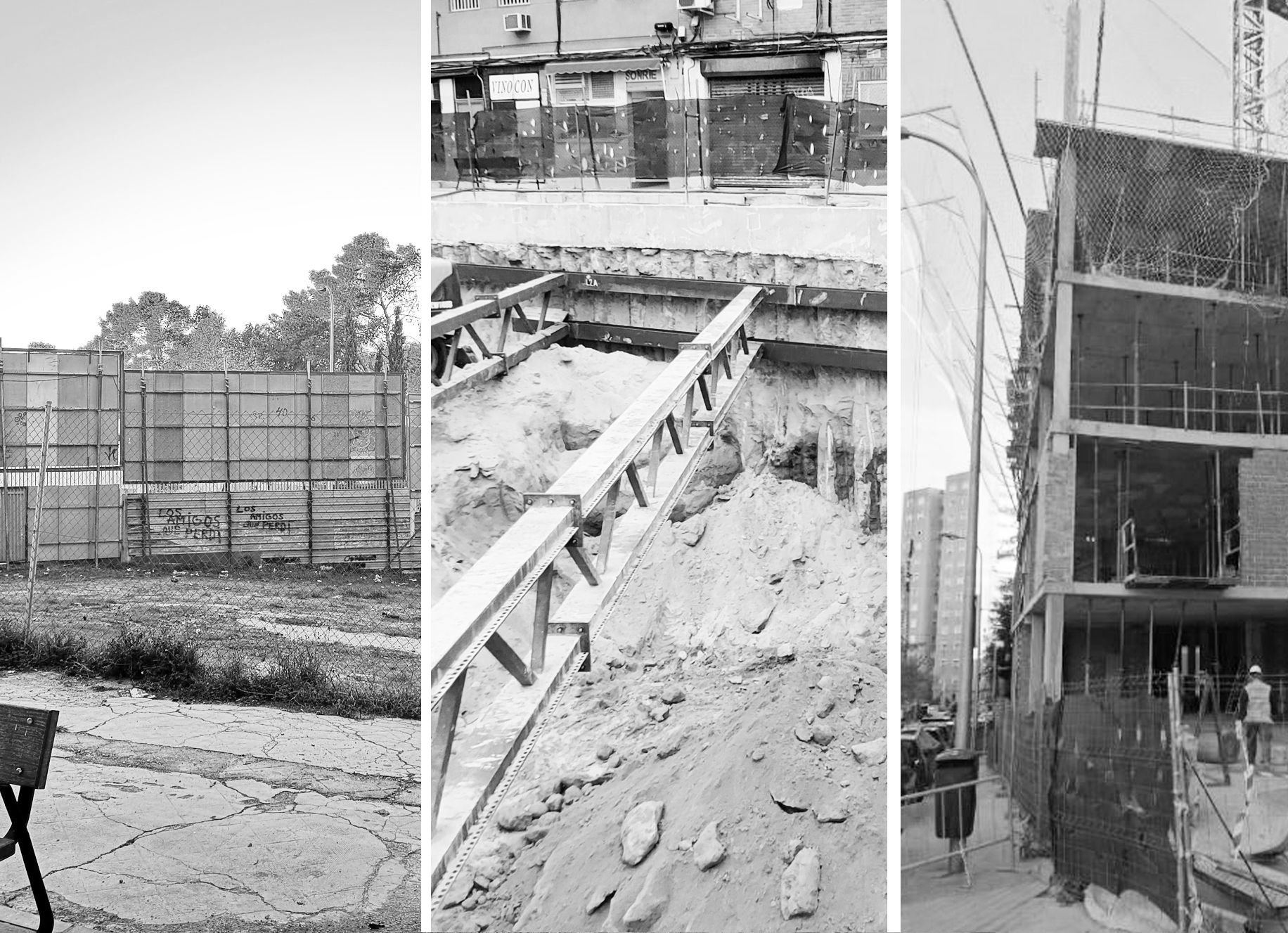 Santa Irene is a collective housing project located at the north east of Madrid. 17 apartments were designed with the aim of offering contemporary but warm homes to a neighborhood built in the 70's. Its main façade takes advantage of the park views it has right in front and plays with vertical compositions and openings.
| | |
| --- | --- |
| Project Management | Arquid |
| Architecture design | Arquid |
| Concrete panels | Indagsa |
| Finishes | Peña |
| Glass | Cortizo |
The traditional facade commonly used in Madrid for this housing typology does not allow the continuity and simplicity of materials this particular project was claiming, and usually becomes a composition that does not enhace the slenderness of the building. For this reason, the facade was specially important in this project, growing a brainstorming where many different materials and densities were tested to achieve the maximum potential of the terraces, so the exterior and interior edges could be smoother.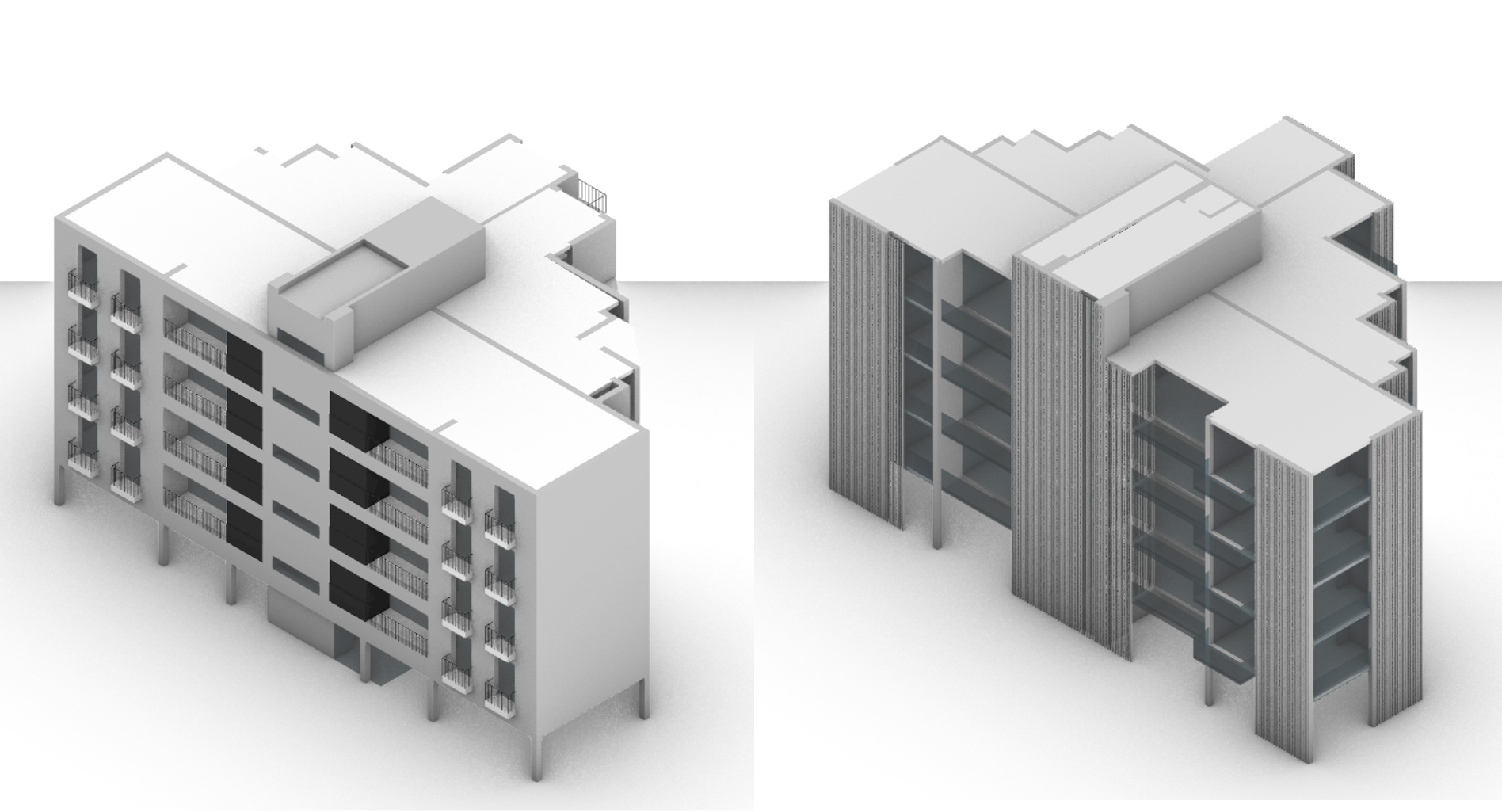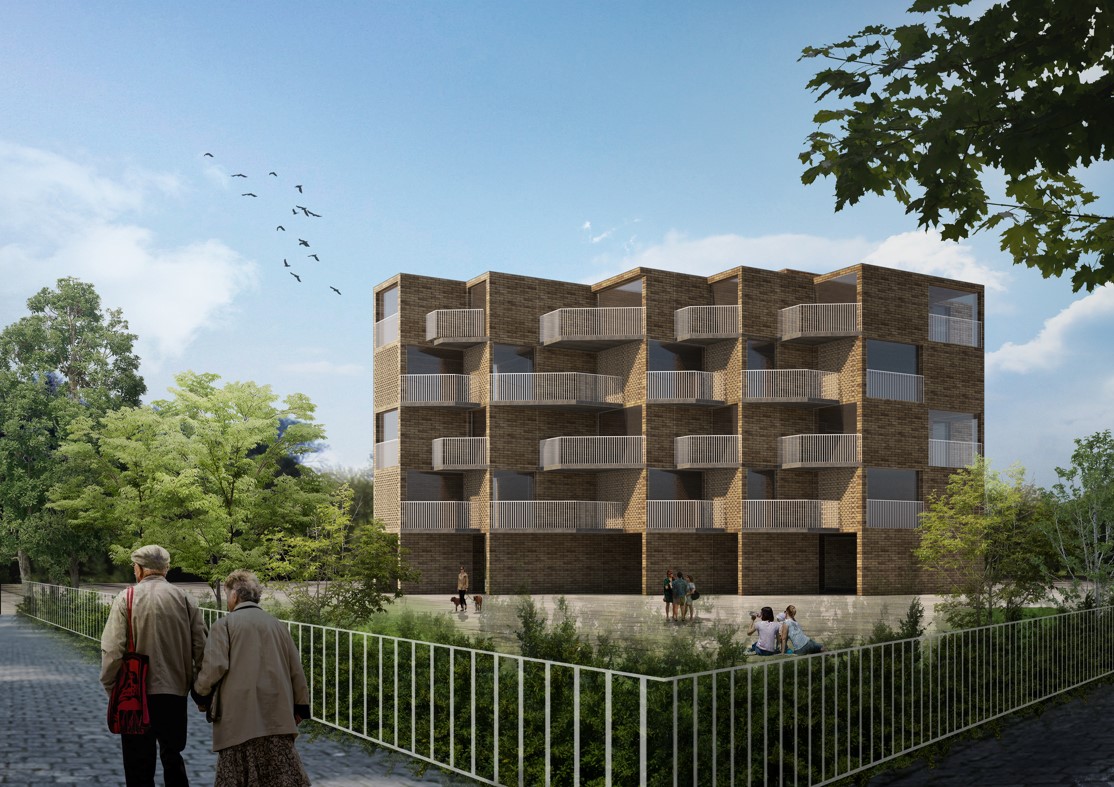 The project involves 5 floors above ground and 3 bellow ground and gets a complete integration with the plot by adapting its geometry to the triangular shape of it. All corners of the facade are designed following the line of the plot, bringing as well more privacy to the interior spaces, since the openings are not anymore in front of the neighbours. These turns are used as open or semi-open balconies that frame the views and protect from the exterior brightness.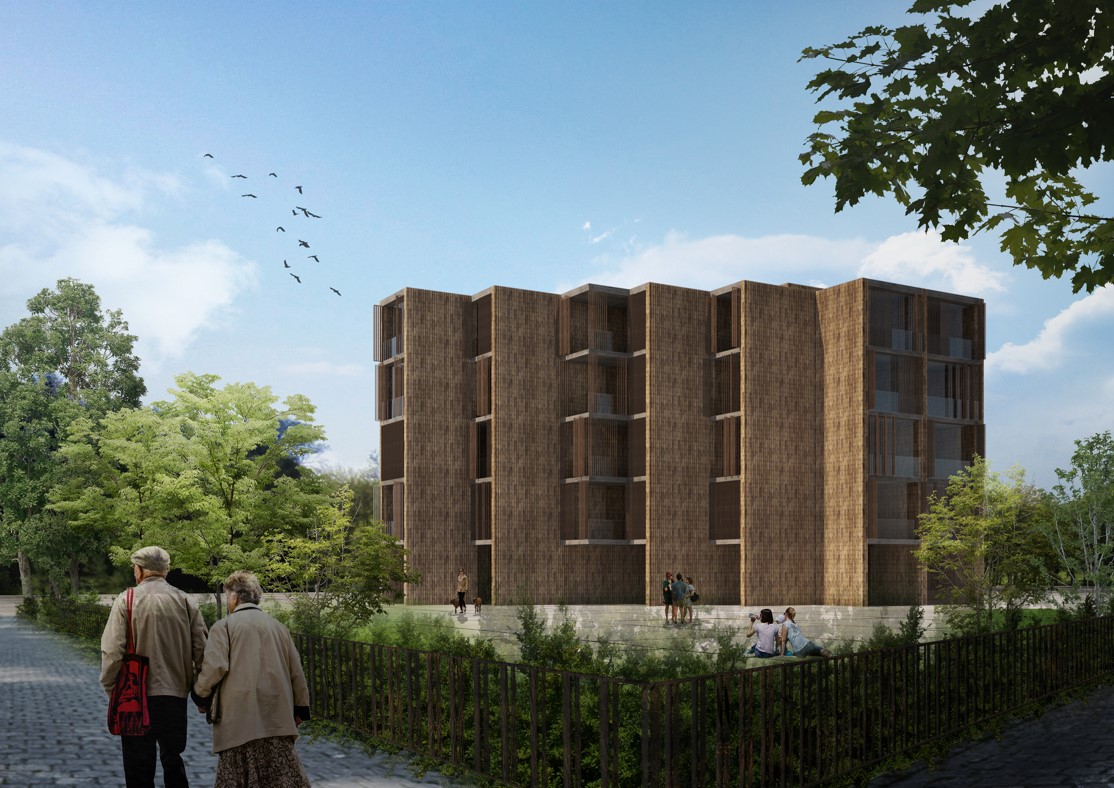 Each detail of the project was designed according the verticality and continuity guidelines mentioned. Windows were set slighty back the line of facade and opened from floor to ceiling in each floor, with glass railings, so the opening lines could be seen different from the rest of the facade and almost as non-interrupted vertical lines. The opaque parts of the facade were designed with prefab concrete panels, with corrugated steel sheet as formwork to reflect the vertical lines. The wood lattice placed in built in plots and terraces makes the transition between the opaque and transparent areas.