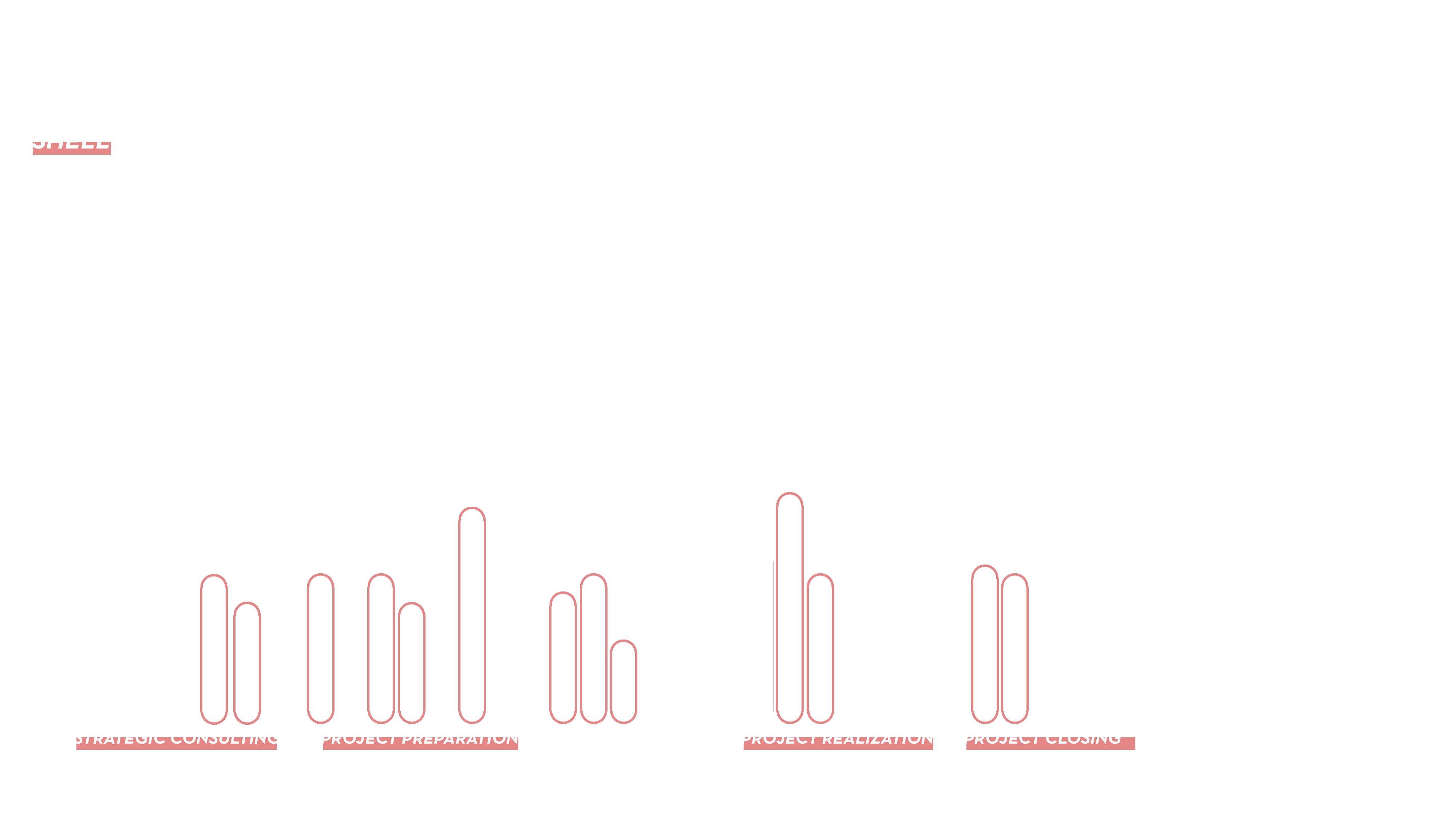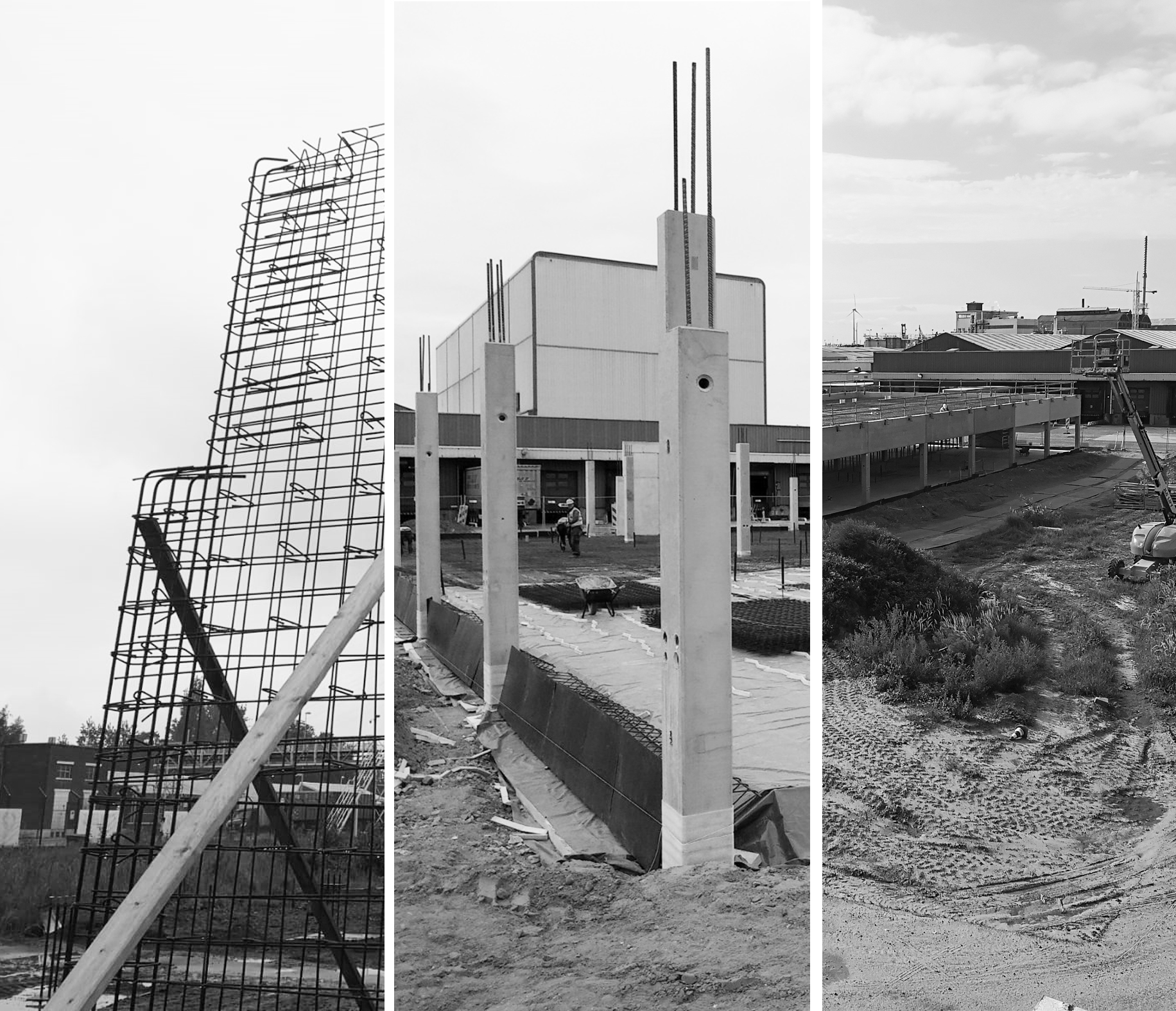 As a result of a masterplan, a new office and laboratory building was to be constructed for the Shell Grease Manufacturing Plant in Ghent, located on the north industrial area of the city, particulary on the East side of the Pantserschipstraat.
This building was to contain all the lab functions, currently housed on the West side of the street, a new reception and centralization site management offices, quality control laboratories and lockers for all Shell staff.
| | |
| --- | --- |
| Project Management | IPS Belgium |
| Architecture | Arquid |
| Civil contractor | IBS |
| Exterior works | ViaBuild |
| Furniture | Steelcase |
The project includes the intervention in the new entrances and surroundings of the building, which also made it possible to design the landscaping of the green areas and an esplanade of green pavement for the front parking.
The project is organized by three longitudinal strips, corresponding to the main uses of the building: offices, laboratory and between them, serving both, the lockers. This organization allows accommodating all types of users: visitors, administrators, plant workers and laboratory personnel in the same building and without complex crossings of flows between them.
The structural and constructive purity are reflected in the elevation of the project, where the large concrete and glass panels are the only protagonists.
The project takes advantage of its total height to incorporate large glass surfaces that allow to take full advantage of the natural light of the area, in contrast to the small windows of the surrounding old offices and laboratories.
To renew the industrial image of the area, the project is based on three main materials: concrete, glass and metal mesh; the first two for the main building, the third for the surrounding semi-open constructions.
All of them are combined in a way that creates a simple and elegant elevation, contemporary but coexisting with the surrounding old factories.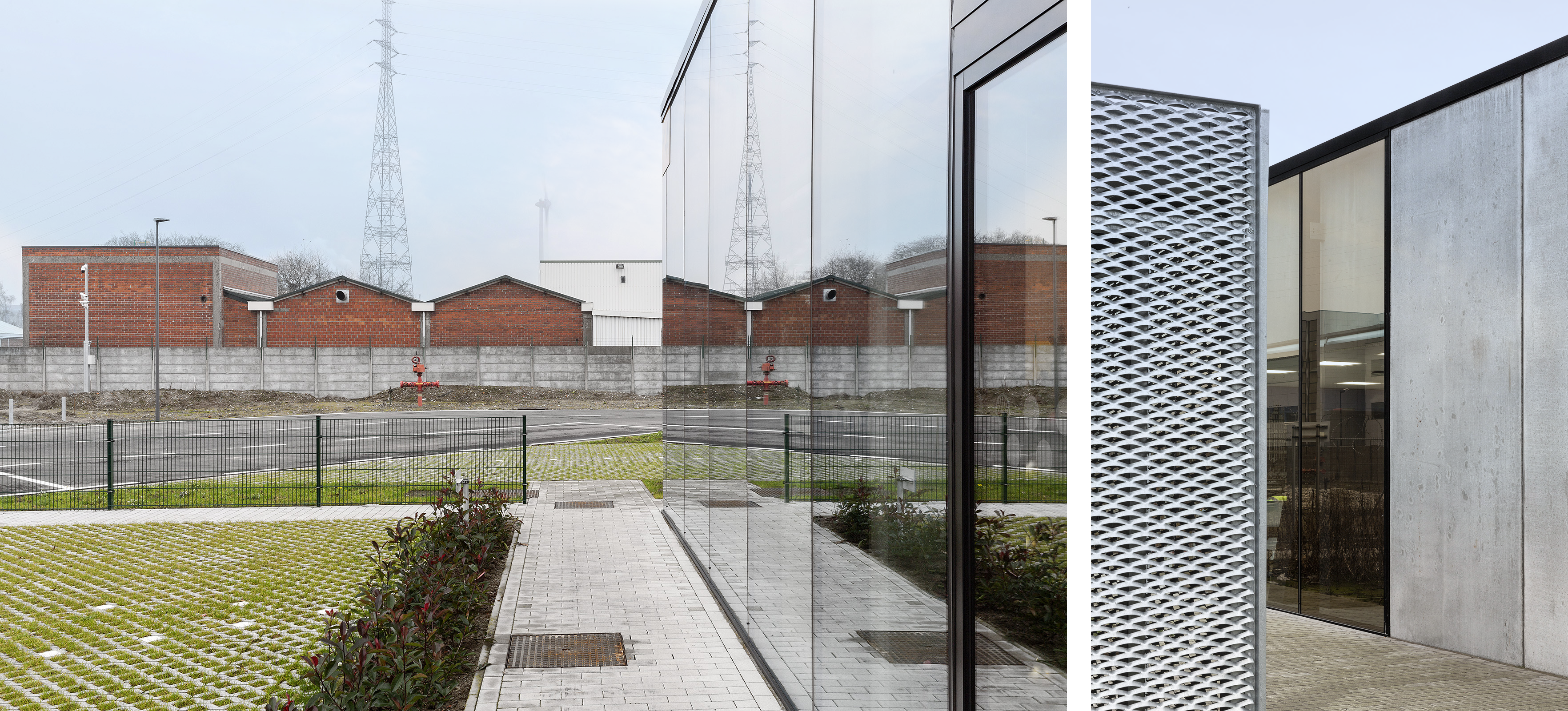 The interiors and their finishes are organized according to the three stripes of the project. The reception, canteen and office areas have wooden finishes and take advantage of the full interior height, having no false ceiling and painting the visible utilities in black, with a set of luminaires indicating the way forward to each of the work spaces. On the other side, the laboratory areas are distributed in parallel to the offices, but their finishes are more hermetic so the samples cannot get compromised. Between them, the changing rooms are finished with large-format sand-colored ceramic pieces both on the floor and wall, contrasting with the colored sanitary partitions in each subarea.